Featured Image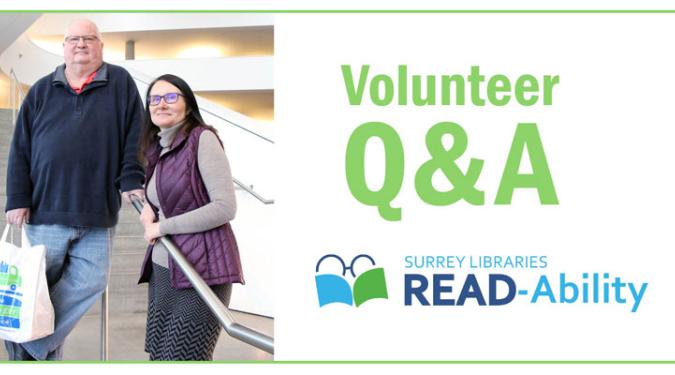 Doug Mercer has been delivering library materials through library Home Delivery Service for the past 13 years. The Home Delivery Service offers delivery of library materials directly to eligible patrons, including persons confined to home, hospital or care facility or seniors without transportation. Doug's last delivery was on March 11, 2019. Doug started volunteering on December 4, 2006. We would like to thank Doug for his many years of services. We are currently looking for volunteers in the Strawberry Hill and City Centre area, if you are interested in this opportunity please visit our web site: https://www.surreylibraries.ca/news/surrey-libraries-looking-home-delivery-volunteers for more details.
What is your favourite story about being a Volunteer for Accessibility Services?
One of the customers whom I have been delivering to for a long time is visually impaired and I got to meet 3 guide dogs over a period of time I have known her. I really enjoyed petting them: getting doggy licks and giving doggy pats.
What are your future plans?
I am moving to Chilliwack. I have joined a group called "Men's Sheds." It is an International organization where men with a love for woodworking get together and work on projects that often involve serving vulnerable populations. I am also looking forward to spending time with my granddaughters and riding a motorcycle in the summer.
What made you want to become a Volunteer for Accessibility Services?
I had volunteered for 2 other organizations before I joined Surrey Libraries: Surrey Camera Club and volunteer crisis line. When I was part of the Camera Club I had the opportunity to take pictures of visually impaired patrons with their dogs. I really enjoyed that and when the opportunity came to deliver library materials to homebound patrons, I was happy to be part of it. Volunteering for Home Delivery Service has been a good fit for me for many years.